PRODUCTS TO HIRE
>>
Kids Themes & Decor
>> Kids Tables for hire >> 8 Seater Fold up Table
Kids Tables for hire - 8 Seater Fold up Table
Please enter a Unit Order Quantity and click on the Add to Cart Button to add an item to your order cart.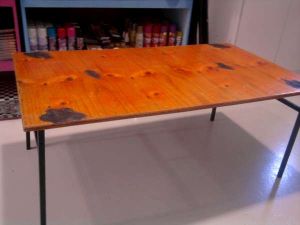 Volume: L 1200mm, W 700mm, H 500mm
Pack Lot:

Rental Price: R 30.00

DEPOSIT APPLIES

Image
Product
Volume/
Size
Pack
Lot
Price Per Unit
Unit
Order
Qty

Related Products

Wooden Tables
10 Seater Fold up Table

Kids Themes & Decor >> Kids Tables for hire
L 1600mm, W 700mm, H 500mm
R 30.00
DEPOSIT
APPLIES

Please note: A refundable deposit is applicable to all rental items, minimum deposit applies. Contact us for more information or to make a booking.